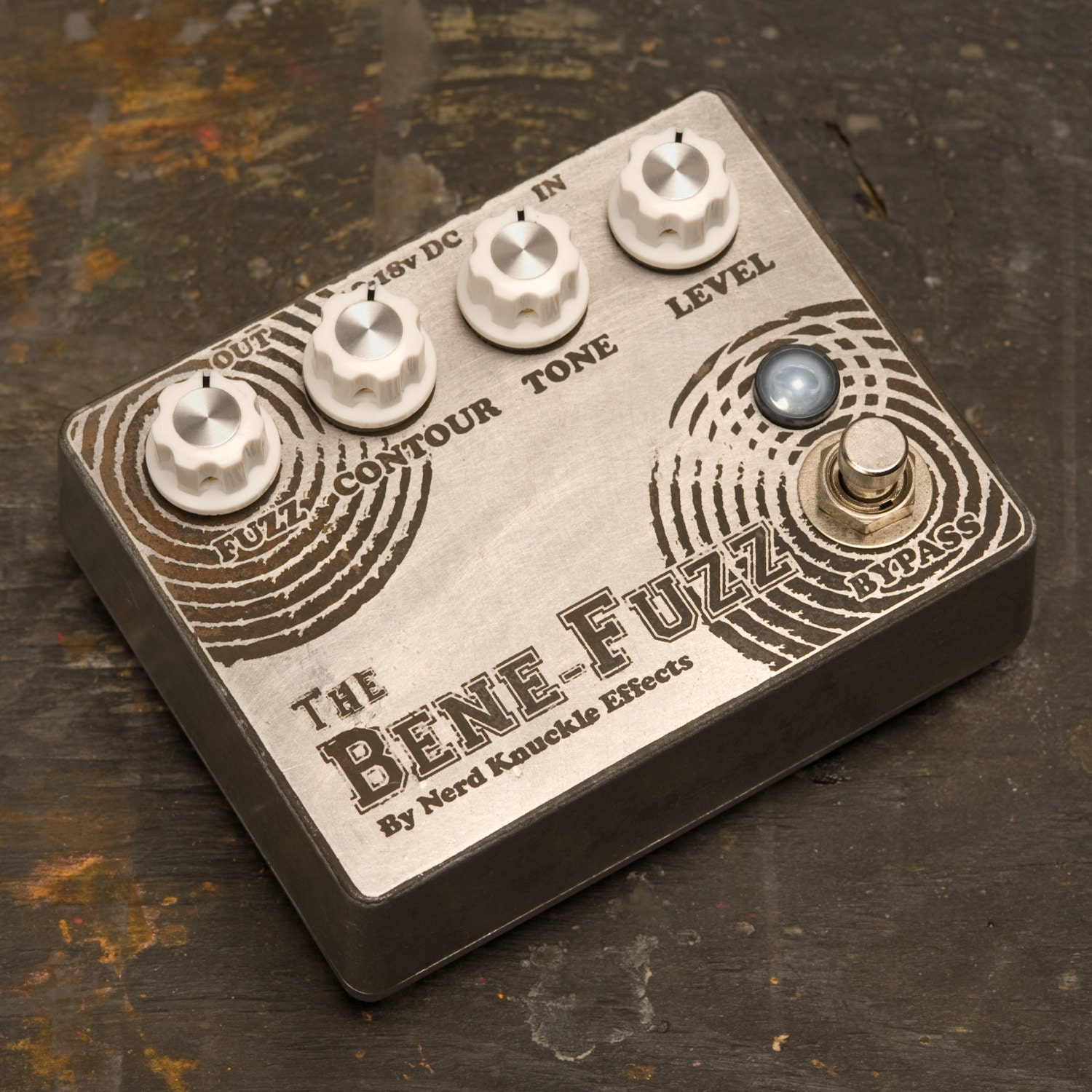 Details
I LOVE the '78 IC Big Muff. I'm a big fan of the traditional Big Muff too, but the IC version has some nastiness that just floats my boat. The Bene-Fuzz is my take on the original circuit with some tweaks to make it a bit more versatile. The addition of the CONTOUR control lets you flatten out the scoop of the original tone stack, allowing a healthy amount of low mids back into your signal. Between that and the TONE control, you've got a huge range of tonal choices. A few other changes in the circuit let what I like best about the pedal shine through. Bam. That's a Bene-Fuzz. It's a good fuzz.

All Nerd Knuckle Effects are handmade in Boston, MA inside and out. Because of the etching process used on the cases, your pedal will look slightly different than the one in the image. All Nerd Knuckle Effects pedals are warrantied for life against manufacturer defects.
Payments
We accept Credit Cards and Paypal. Payment is expected within 24 hours of purchase, unless other arrangements are made. Layaway is totally an option. Get in touch, we'll do what we can to get you the pedal you want!