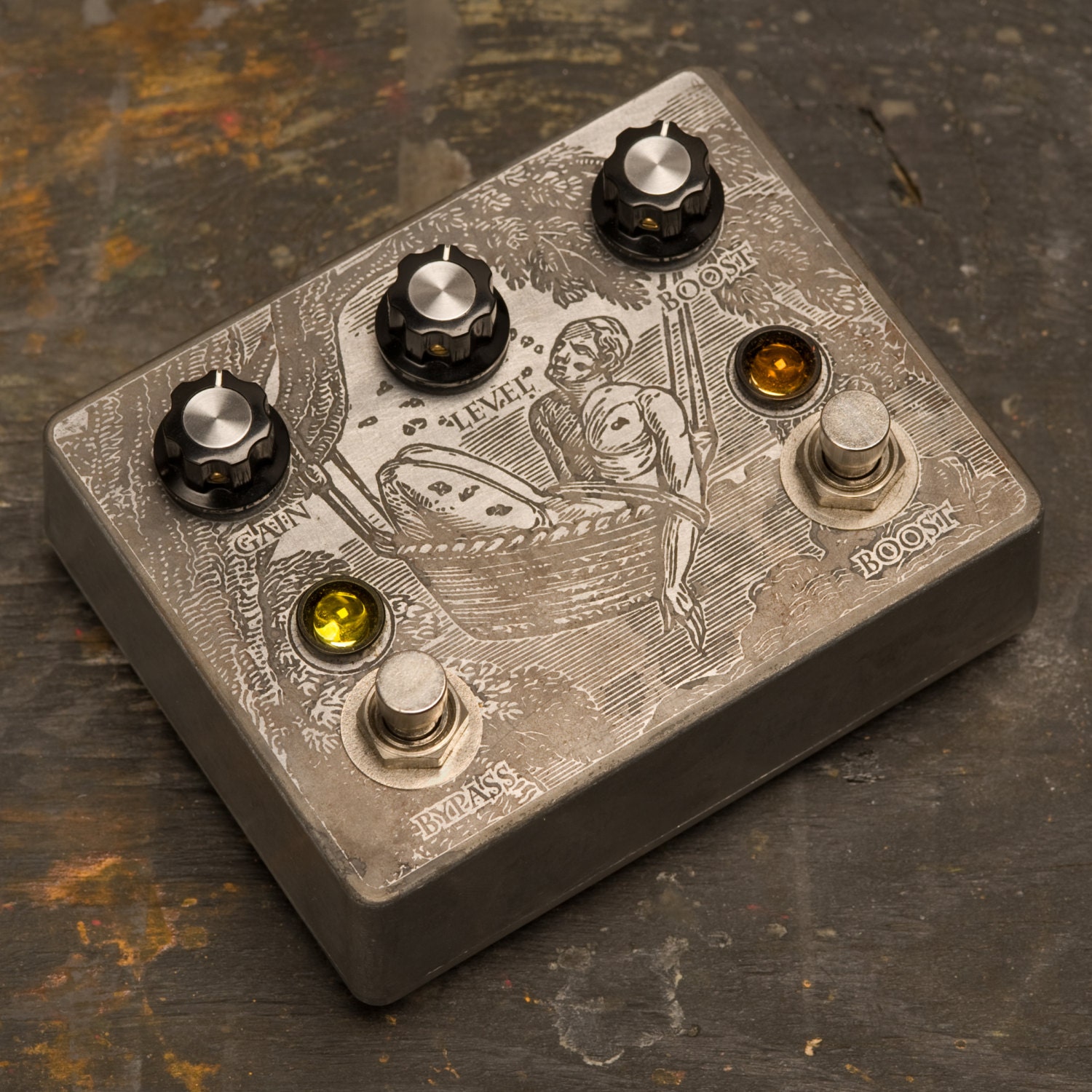 Details
Here's the scoop. The Martyr Box is a 2-stage gain device: One with a variable gain, one with a fixed gain. Each gain stage is made up of a high gain silicon transistor driving a low gain NOS Russian germanium transistor. By using both types of transistors, the Martyr box gives you the direct, hard-edged articulation of silicon clipping, and the smooth, compressed sound of germanium clipping. With the first channel, you can go from a unique overdrive tone to a wild squishy fuzz. Kicking on the boost gives you a gain and volume boost that'll take you into feedback laden fuzz heaven. Equally at home on bass and guitar.

All Nerd Knuckle Effects are handmade in Boston, MA inside and out. Because of the etching process used on the cases, your pedal will look slightly different than the one in image. All Nerd Knuckle Effects pedals are warrantied for life against manufacturer defects.

NOTE: This pedal has been in production since 2014. It has no association (business or circuit-wise) with the other two pedals of the same name that are in production by other pedal companies.