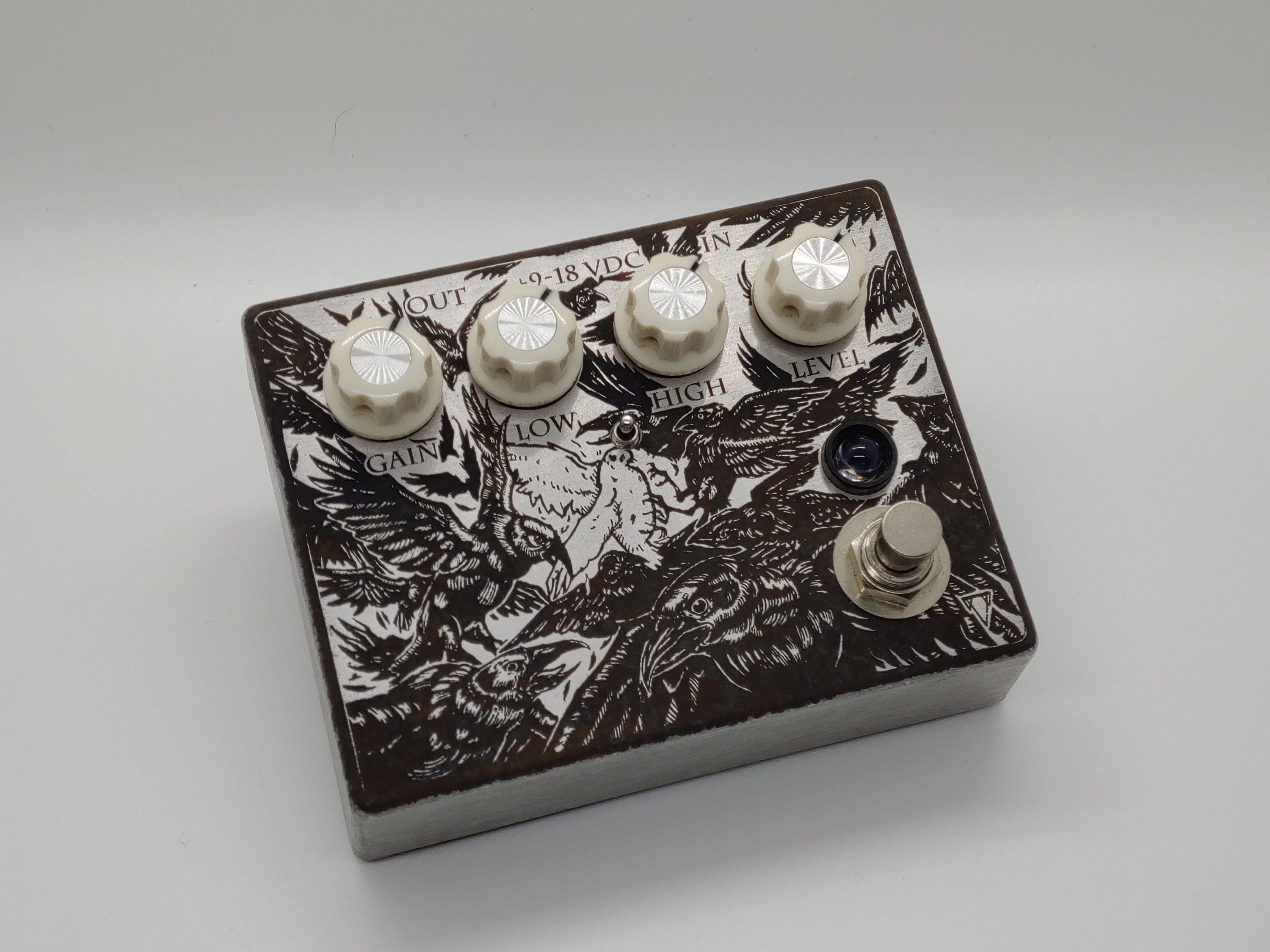 Details
Here's the skinny on this pup. It's a diode clipper featuring soft clipping and tastefully asymmetrical hard clipping with a wide range of gain settings, from clean to pretty messed up. Following that, we have Bax tone stack that allows you to go from a tight drive, to full middy distorted tones, to gnarly treble boost. The voice switch allows for 3 distinct EQ curves. The gain is structured so that with the GAIN at minimum and the LEVEL maximum, you get a slight boost and a very useful tone network. If that's helpful, great! Otherwise, it's an overdrive. Bango.

Demo available here: https://youtu.be/t0A0kW1DVNE

All Nerd Knuckle Effects are handmade in Boston, MA inside and out. Because of the etching process used on the cases, your pedal will look slightly different than the one in image. All Nerd Knuckle Effects pedals are warrantied for life against manufacturer defects.