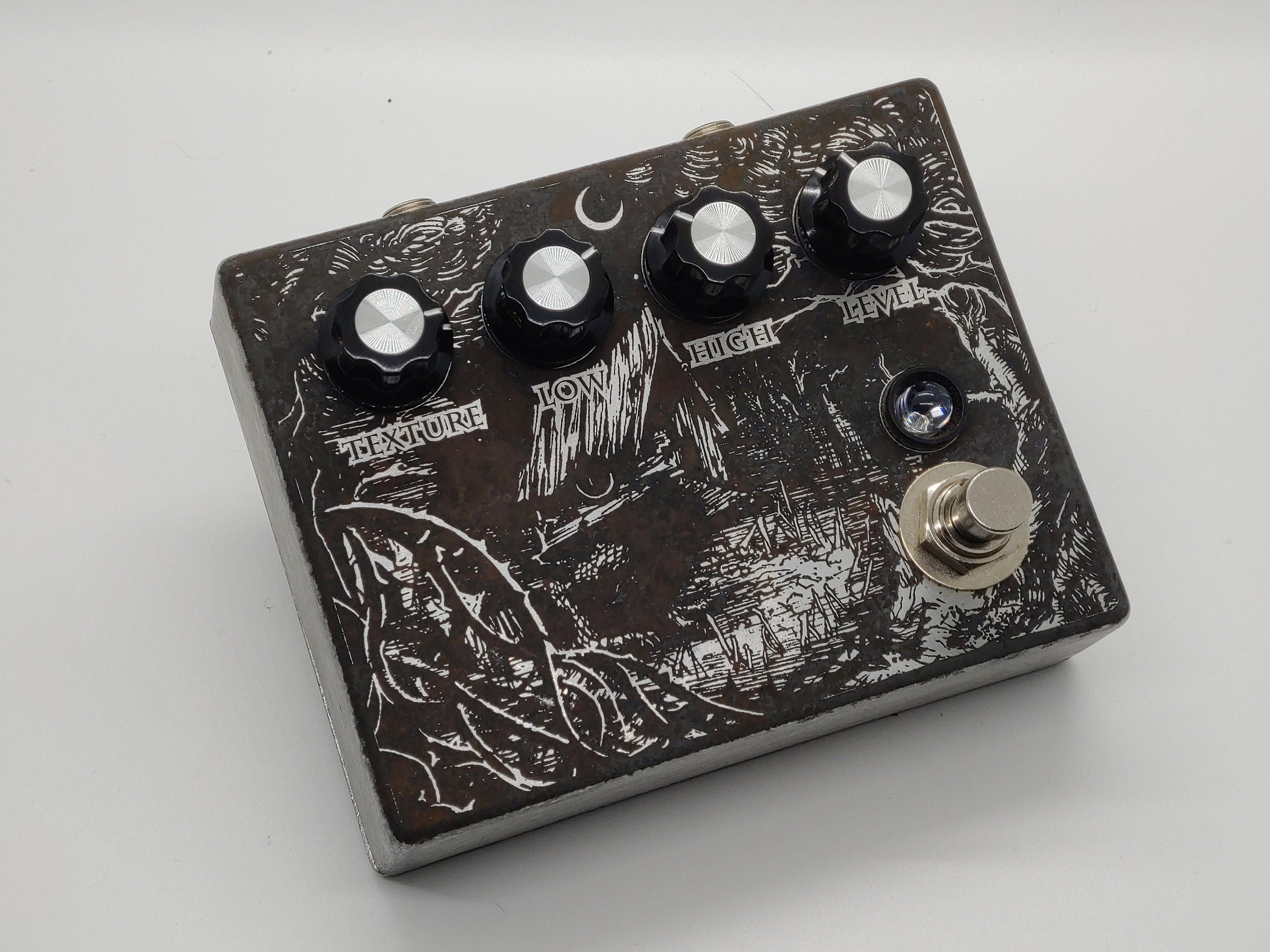 Details
How many transistors types and configurations does a fuzzbox really need? No one knows, but if you ask the witch in the woods who's house tromps along on chicken legs, she'll tell you MANY. This fuzz can do velcro-y 60's style fuzz, throaty growls, and full on "My amp needs a doctor" toanz. Tons of gain, tons of bite.

Demo available here: https://youtu.be/FtHHUb3HN70

All Nerd Knuckle Effects are handmade in Boston, MA inside and out. Because of the etching process used on the cases, your pedal will look slightly different than the one in image. All Nerd Knuckle Effects pedals are warrantied for life against manufacturer defects.